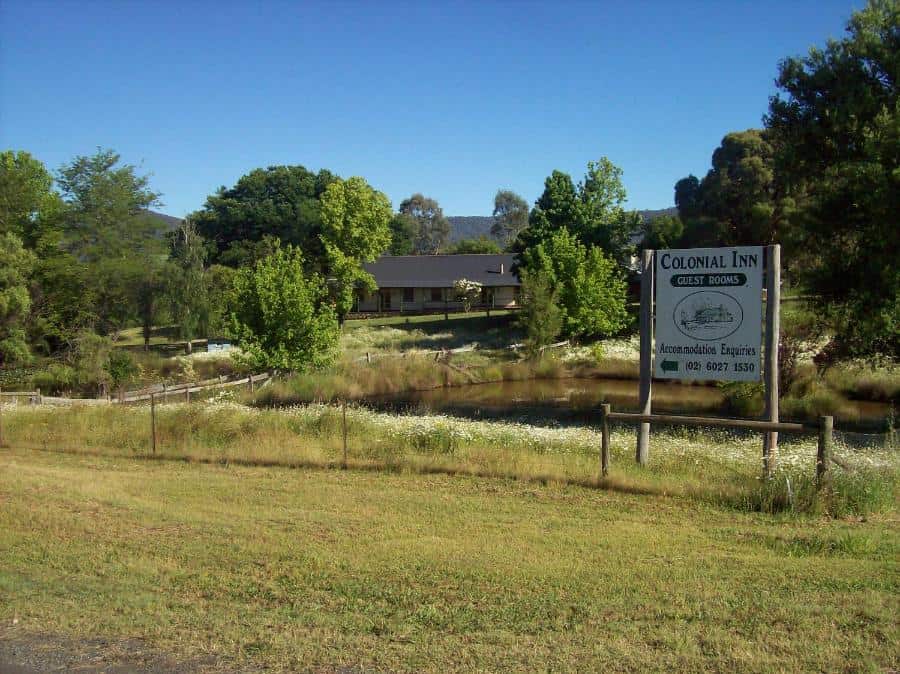 Colonial Inn Guest Rooms (Yackandandah)
The Colonial Inn Guest Rooms is the perfect getaway with a number of accommodation choices including motel style rooms with ensuites and a fully self contained open plan one bedroom apartment with an outside deck taking in the lovely views. Catering for up to nine people the Colonial Inn Guest Rooms is ideal for small motorcycle groups.
Owned by a motorcyclist enthusiast with an interest in road and off road riding you can be sure to get all the support and facilities you need at the Colonial Inn Guest Rooms including under cover parking and workshop space if the unexpected happens!
The Colonial Inn Guest Rooms is close to Yackandandah, Wodonga and of course the great riding on offer in Victoria's high country.
8 Albion Lane, Allans Flat VIC 3691
(02) 60271 530
Bardi's Café (Wauchope)
Bardi's Cafe is located in the picturesque town of Wauchope on the Mid North Coast of NSW.
Delicious tasty food and the best coffee in town.
Plenty of motorcycle parking and a motorcycle kit for all your emergency needs all right at the start of the famous Oxley Highway. Start your ride at Bardi's Cafe.
5/243 High St, Wauchope NSW 2446
bardis.cafe.timbertown@gmail.com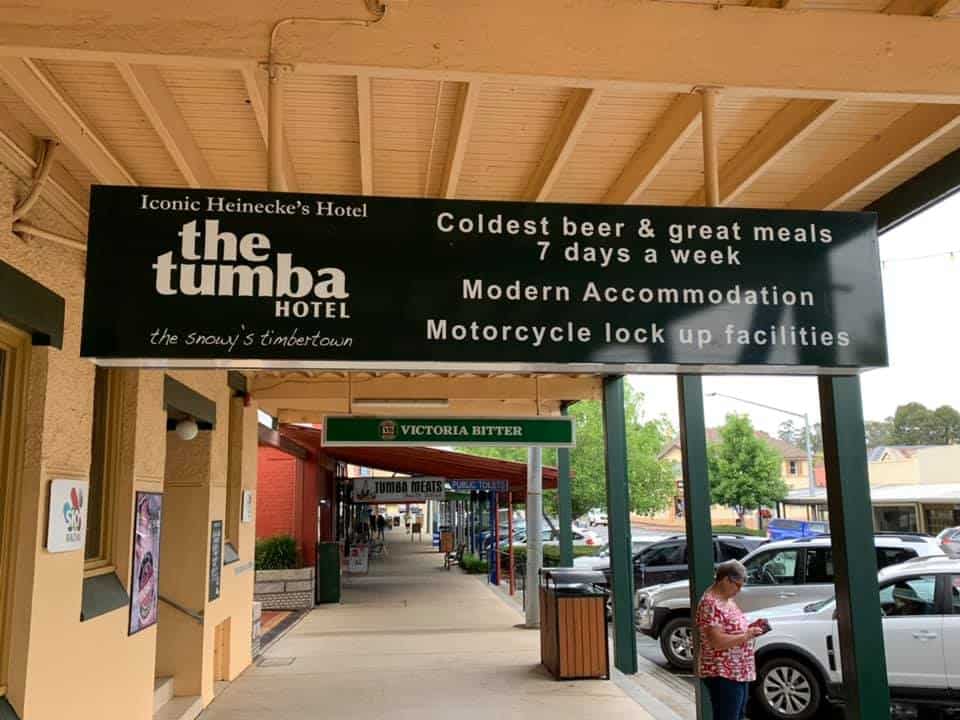 Tumbarumba Hotel
The Tumbarumba region is situated on the western side of the Snowy Mountains in NSW and boasts mountains, rivers and lakes, parks, forests and farms, and clean fresh air. The area is ideal for motorcycling with plenty of variety, brilliant roads and welcoming communities.
The Tumbarumba Hotel is at the heart of it all. A traditional pub with great budget accommodation and all the facilities motorcyclists need including five secure lock ups each catering for up to six bikes.
Tumbarumba is a classic Aussie country town and the Tumbarumba Hotel is the perfect place to stay if you're looking for rustic charm and authenticity. You are guaranteed a warm and friendly welcome at the Tumbarumba Hotel.
The Tumbarumba Hotel
24 The Parade
TUMBARUMBA NSW 2653
02 6948 2562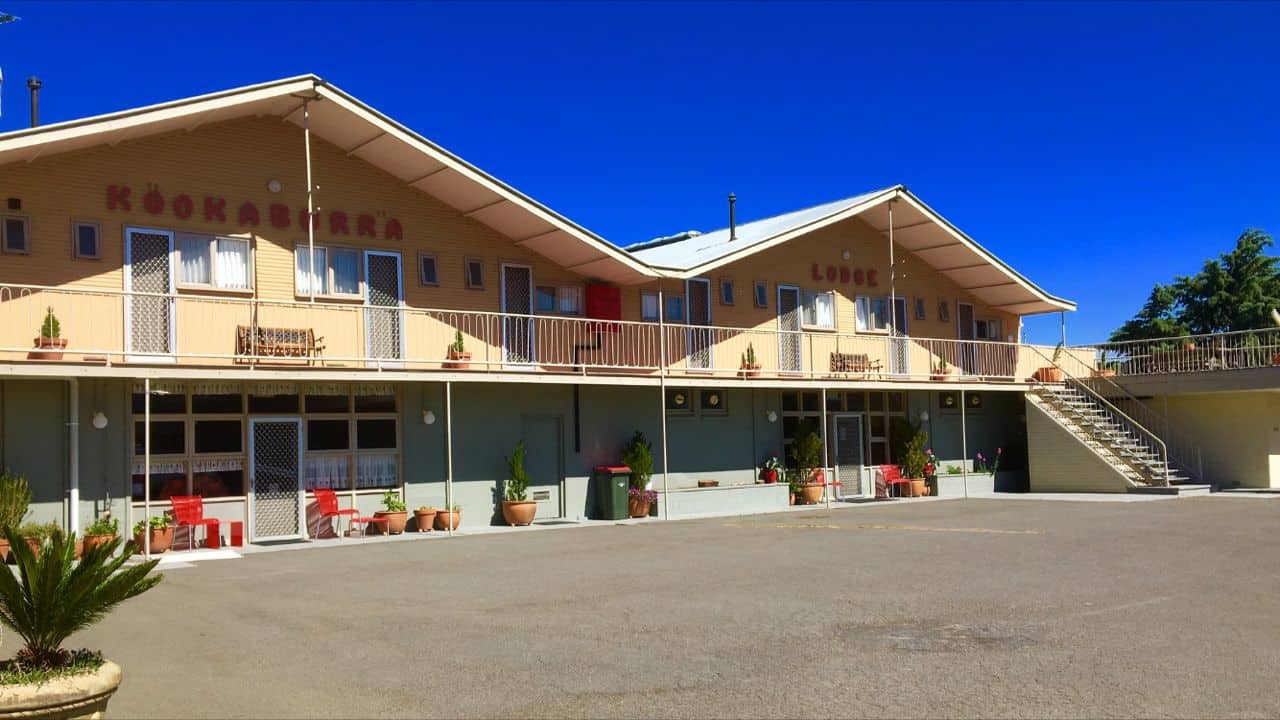 Kookaburra Lodge (Jindabyne)
Situated in Jindabyne, the newly renovated Kookaburra Lodge is the best affordable accommodation in the Snowy Mountains and has everything you need for a great motorcycle holiday.
The Kookaburra has a variety of rooms available including doubles, ensuites and dorms which are comfortable and modern. The town centre is within easy strolling distance. the recreation room is a great gathering point.
The owner of Kookaburra Lodge is a motorcycle enthusiast and understands the needs of fellow riders. Grab some local knowledge or take advantage of the free cleaning products, chain lube etc.
10 Clyde Street Jindabyne NSW 2627
02 6456 2897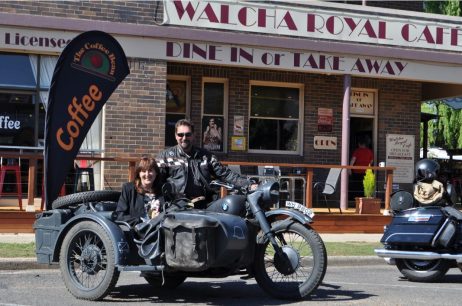 Walcha Royal Café
The Walcha Royal Café is a great motorcycle friendly establishment with a fantastic 60's theme. Incredible art sculptures and motorcycle paraphernalia , great coffee and food, bike parking and country style accommodation. Spoil yourself at the Royal Café.
26e Fitzroy Street, Walcha NSW Australia 2354
Accommodation enquiries (02) 6778 0224 or 0447 601 025
General enquiries phone (02) 6777 1117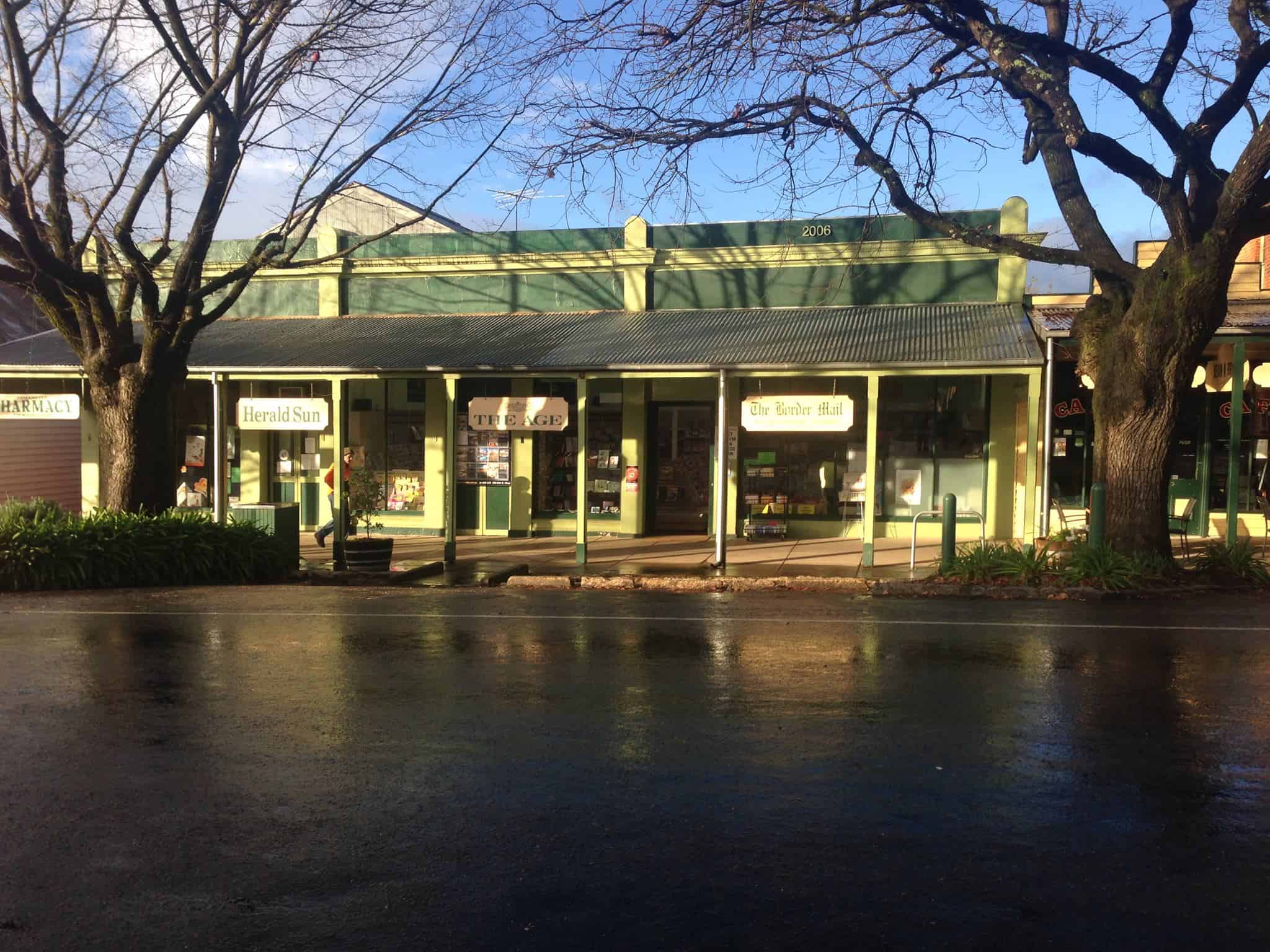 Yackandandah Books
In the heart of one of Victoria's prettiest villages, Yackandandah Books is much more than newspapers, magazines and cards. We have a great range of toys, gifts and stationery.
For the motorcyclist there are plenty of maps and all the latest motorcycle magazines plus all you need to know about Yackandandah and surrounds including the best rides!
Dedicated motorcycle parking just across the road.
24 High Street
Yackandandah VIC 3749
02 6027 1226